SleepPhones® and RunPhones® reviewed on GadgTecs.com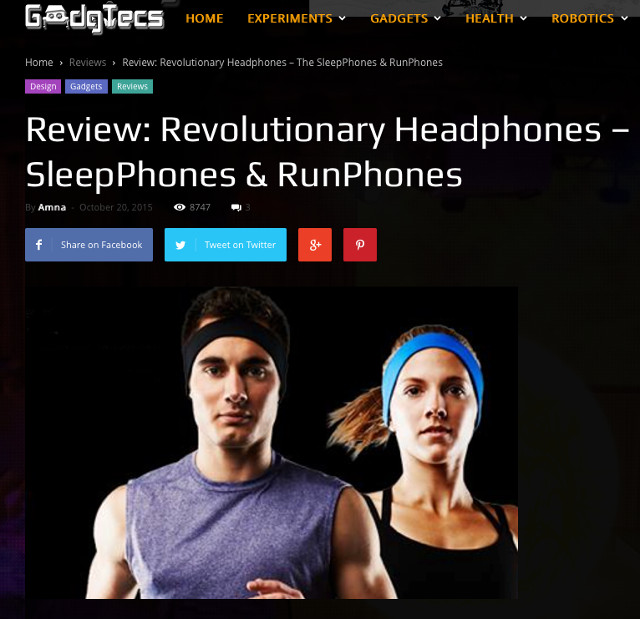 October 20, 2015

Review: Revolutionary Headphones - The SleepPhones® & RunPhones®

By Amna

We tried them out and must say we were impressed with how well they fit. We ran, and jogged, hit the gym (which we should be doing more often) and engaged in various exercises, yet they did not fall off. The reason is that the headphones are hidden in a nice, comfy, moisture-wicking and washable headband.

Designed by a doctor, both of these headphones are definitely the most innovative product in this line of business, as they solved so many problems in their own simple way.

AcousticSheep LLC © 2022 All Rights Reserved.