RunPhones, Running Headphones for Summer and Winter, are Now Available
August 31, 2010
Were you born to run? We've got great news for you! The RunPhones Summer and Winter versions are now available and we're so excited that we're walking... whoops, we mean running... on air! We began developing RunPhones in 2008, and we're thrilled that we can finally share them with the world. These running headphones are breathable, durable, and lightweight to provide ultimate comfort as you work out.
Headphones for Running in All Climates
While we'd love to be able to take all the credit for these brand new headphones for running, we have to admit that it was feedback from SleepPhones customers that provided the original inspiration for RunPhones.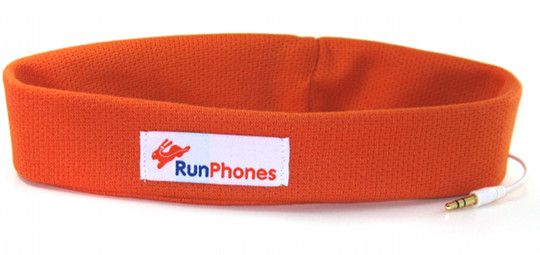 Comments and suggestions from people who loved SleepPhones and wanted a lightweight version of them for working out provided the basic idea for our RunPhones Summer Version. However, we realized that while these running headphones (made of Polartec® PowerDry® mesh) would be perfect for the gym and warm weather exercising, we were living leaving winter sports enthusiasts out in the cold... literally!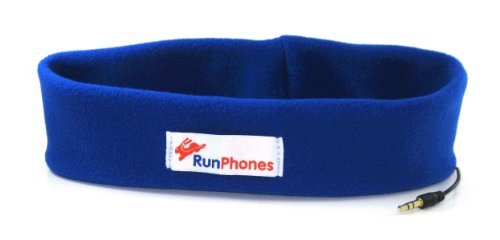 So, we developed the RunPhones Winter Version for those of you who prefer to get your blood pumping in cooler temperatures. Made of thick fleece, the Winter Version will keep your ears warm in chilly conditions and is great for skiing, snowboarding, hunting, and any other cold weather outdoor activities, from shoveling snow to walking the dog.

Best Running Headphones for Fitness Enthusiasts

RunPhones are simply the best headphones for running for active people of all ages. They come in several color options to complement your exercise attire, and three size options ensure a secure, comfortable fit. Both the Summer and Winter versions feature high quality, padded, adjustable speakers and are compatible with the iPhone, iPod touch, and most other portable music devices. They wick away moisture to keep you dry and comfortable, while keeping your hair off of your face while you exercise. Planning to work up a sweat in your RunPhones? No problem! The speakers are removable, so you can machine-wash the headband, toss it in the dryer, and your RunPhones will be fresh and clean for your next work out. 

Try RunPhones Running Headphones Today!

As the story behind RunPhones proves, we really listen to our customers and work hard to bring them products that they will enjoy using in their daily lives. Once you've ordered a pair of RunPhones and tried them out, we want to hear what you think.

Connect With RunPhones:

Email: Please don't hesitate to send us an email. We are here to help and we'd love to see photos of you working out with your RunPhones!

Facebook/Twitter: We love receiving customer feedback and find it to be so helpful! We answer lots of questions via Twitter and Facebook. RunPhones on Facebook & RunPhones on Twitter

AcousticSheep LLC © 2022 All Rights Reserved.