RunPhones® One of Faveable's Top 10 Coolest Running Gadgets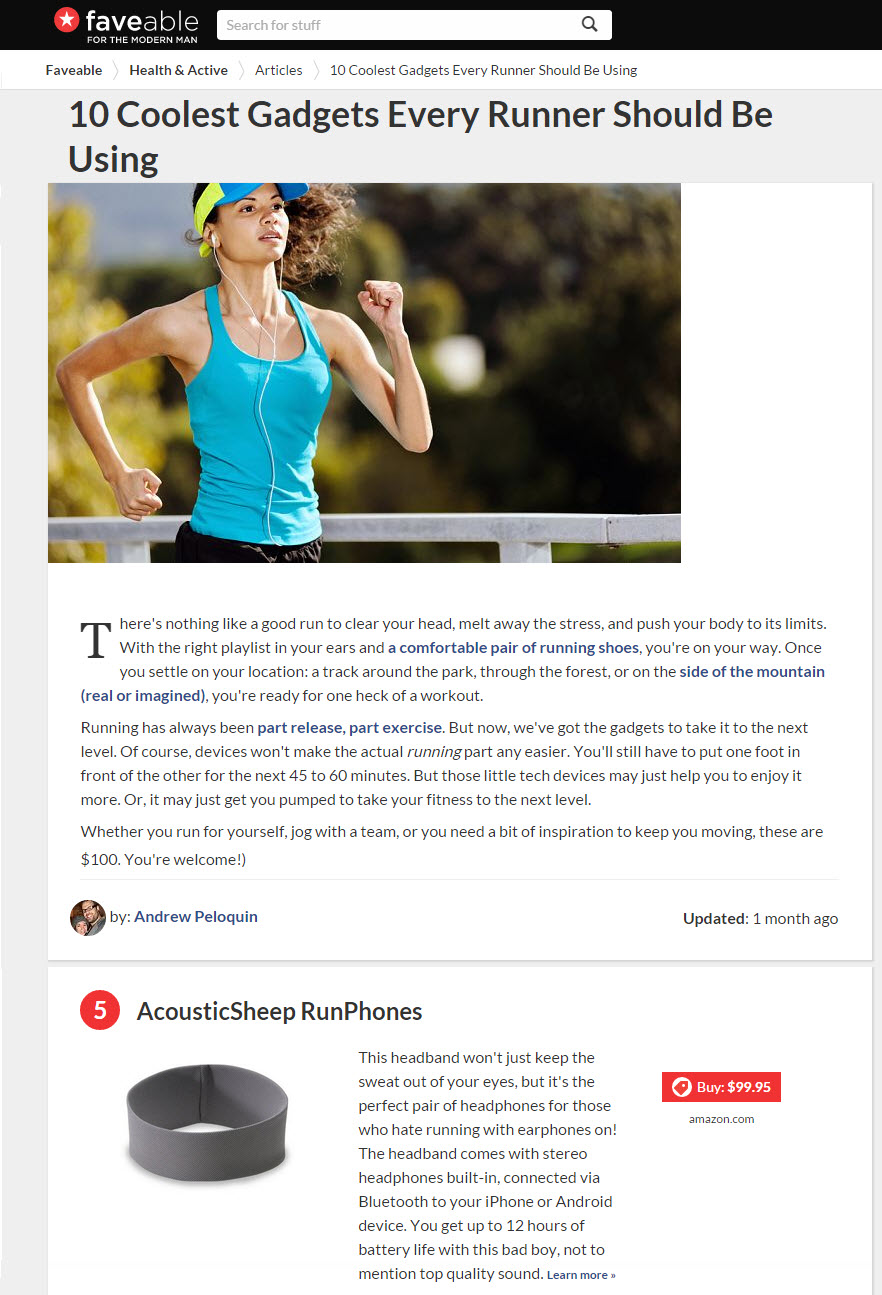 April 1, 2015

This headband won't just keep the sweat out of your eyes, but it's the perfect pair of headphones for those who hate running with earphones on! The headband comes with stereo headphones built-in, connected via Bluetooth to your iPhone or Android device. You get up to 12 hours of battery life with this bad boy, not to mention top quality sound.

AcousticSheep LLC © 2022 All Rights Reserved.