RunPhones® Featured on AMHQ on The Weather Channel with Tech Expert Katie Linendoll — Tech Gadgets to Keep You Warm in 2015!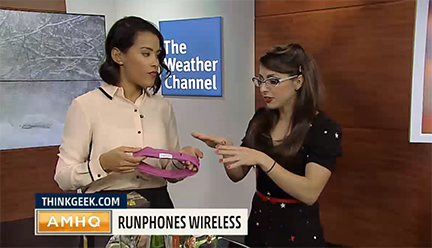 January 2, 2015

I am a huge runner and I always have headphones on and my ears are cold, meet one of my new favorite gadgets— these are RunPhones® that are 100 dollars from ThinkGeek.com. RunPhones keep your ears warm with speakers inside and you can wash this too, just take the speakers out. They are super comfy and give you 10-12 hours of run time, warm run time!

AcousticSheep LLC © 2022 All Rights Reserved.