Erie, PA Color Run: The Happiest Saturday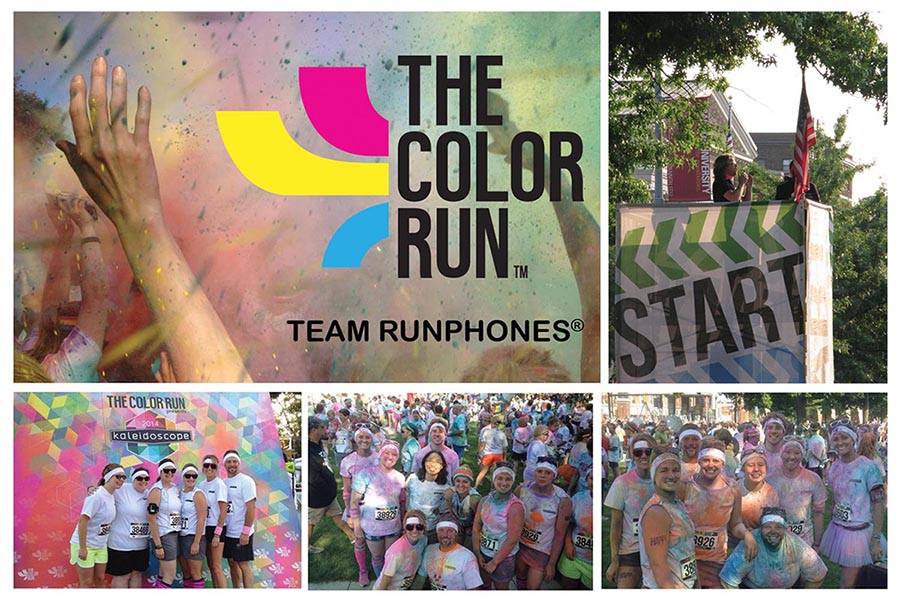 August 13, 2014

Tutus, neon socks, rainbow colored headbands, "Happy" tattoos, and goggles — probably not normal wear for a typical Saturday, but when the Happiest 5K visits your city — anything goes and anything is encouraged! August 9th, 2014 was the first of what hopefully will become an annual event in downtown Erie: The Color Run. Participants from the age of 3 to 93 took part in this 5K run/walk where along the way they were doused in technicolor corn-starched shades of pink, blue, green, yellow, purple and orange — and you better believe they were happy about it! In fact, you could say they wore their colors as a badge of honor!

At the end of the race, the festivities continued with a DJ on stage, where they continued to do more "color drops." The participants were armed with their own packets of color to share, and when the "3, 2, 1!" countdown came from the DJ, it was the audience's turn to spread some happiness. Packets were ripped opened and color thrown into an explosion of color in the air! What goes up must come down, and that's where those of us working the AcousticSheep booth, who were feeling a little plain and left out, got our own color!

It was great fun talking with all the participants of the The Color Run in Erie, hearing about their experiences at the race and letting them know about our products at the same time! We were definitely "Happy" to be there and not one of us can wait till next year!

AcousticSheep LLC © 2022 All Rights Reserved.