Benefits of Running Headbands
August 31, 2016
Benefits of Running Headbands
Running headbands are no longer the thick, heavy, and bulky fashion faux pas that they used to be. Now, they are not only more functional, but we dare say they can even compliment your appearance as a fashion-forward accessory.
Of course, the most obvious benefit of a running headband is that it absorbs the sweat that would otherwise be running down your face and getting into your eyes. But the benefits don't stop there. Read on to learn the additional ways in which a RunPhones® headband can enhance your workout.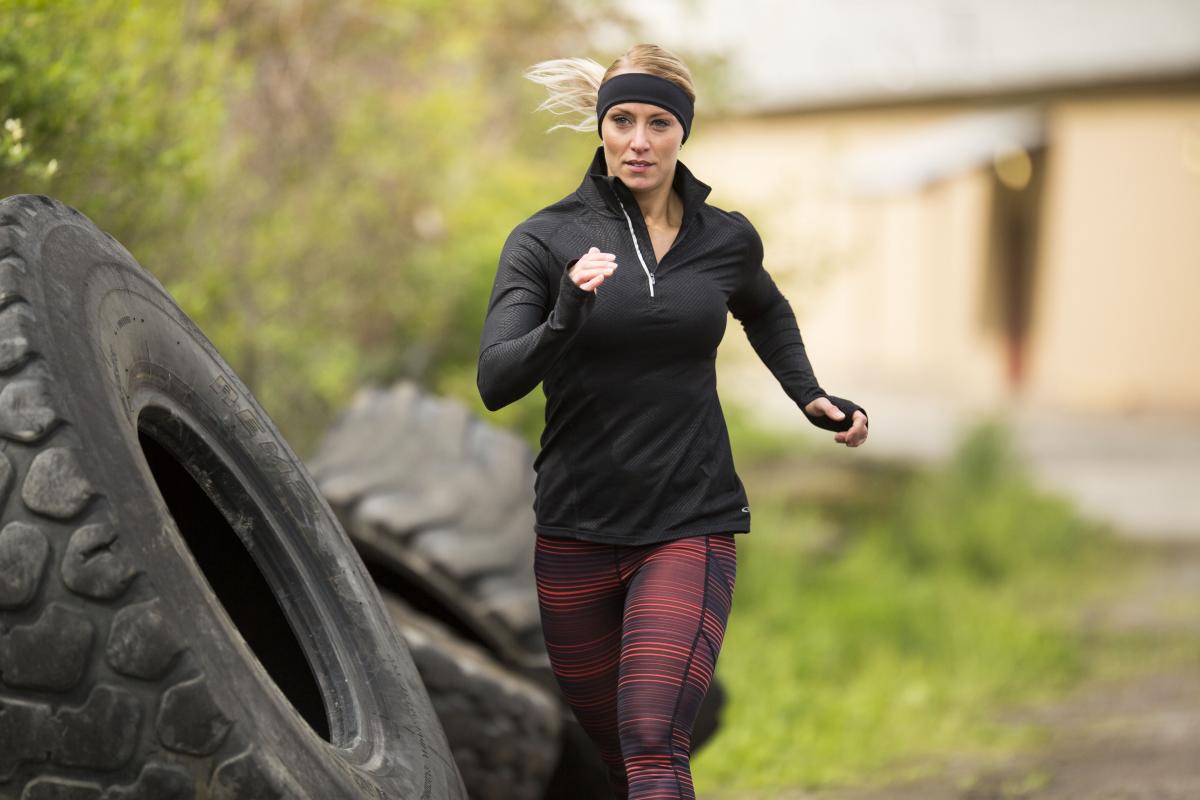 Benefits of RunPhones® Running Headbands
SheepCloud™ Fabric

Our running headbands are made with newly designed SheepCloud™ fabric, made of 95% polyester and 5% spandex. Together, this combination equates to stretchy fabric, which is soft and lightweight, with the ability to keep you cool & dry throughout your entire workout. This is a patented design that you won't be able to find anywhere else.

Vibrant Colors

Who says workout clothing has to be dull and boring? We want you to be able to express yourself no matter what color you feel like wearing that day. Whether that's black, white, grey... or something more vibrant like pink, blue, red, green, or orange.

Keep Hair Out of Your Face

If you have long or medium-length hair, you know how distracting it can when your hair is bouncing around in your face with each stride you take. With a running headband you can keep your hair out of your face and focus on what's most important: your workout. A running headband also has the added benefit of being able to keep your hair dry and sweat-free.

Built-In Headphones

Thanks to the product's innovative, over-the-ear design, we were able to slip in a set of ultra-slim headphones for your listening pleasure. Unlike other headphones, which have the tendency to fall off as you're running, RunPhones® headphones are guaranteed to stay secure on your head. Not only are RunPhones® headphones more secure, but they're also safer to use because ambient noise flows freely through the band. This allows you to enjoy your audio while still being aware of your surroundings.

Bluetooth Technology

You don't have to be tied down by wires if you don't want to be. If wireless is more your style, we're happy to offer RunPhones® Wireless headphones which easily connect to any bluetooth-compatible device. With the ability to stream music from up to 30 feet away, it's not even necessary to keep your audio device on your person.

Machine Washable

It's OK, sweat in any of our running headbands as much as you want. Why? Because once you're done with it for the day you can just throw it in with the wash. But wait! Don't forget to take the headphones out first or else you might cause some permanent damage.
Browse Our Full Selection

Upgrade your workout today with any one of our running headbands, all of which are backed by a one-year guarantee. Browse our complete lineup today!

AcousticSheep LLC © 2022 All Rights Reserved.